Family | Community | Integrity
Putting Family First
Keeping Orem family friendly is crucial to the city's success
As Orem grows, it's important that we not forget, people move here for the family friendly environment that makes Orem "Family City USA." As city council makes crucial decisions about the future of Orem, families need to be put first. Each decision needs to be weighed and considered asking questions like "will this be good for Orem families?" or "how will this affect new families' desires to move to Orem?" As the father of three young boys, I will approach city council decisions with a family first mentality. I truly believe with the right leaders on city council, we can keep Orem family friendly.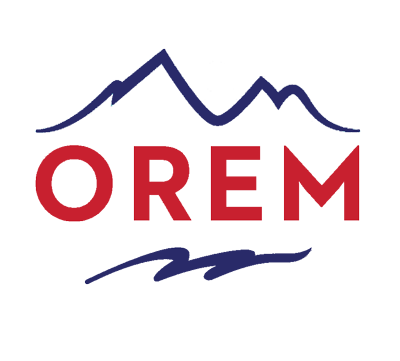 My Platform
Accessible Councilors
For our city government to be effective it is important that our city councilors understand the concerns and needs of the residents. For this to be possible councilors need to be accessible outside of city council meetings. They need to be prepared to listen and seek a real understanding of what is going on in the community.
Responsible Spending
Keeping Orem affordable for our families is one of my main priorities. More taxes are being proposed regularly, but I am committed to conservative fiscal policies. I believe in spending within current city budgets and prioritizing our most critical services, like police and fire.
Traffic
With the growth of Utah county and more cars on the road, traffic is becoming a real problem. We need to make the roads are as efficient as possible to reduce congestion. We need to ensure that all road markings are clear and visible to reduce accidents. There isn't just one big solution that is going to solve our traffic problems, it's going to take lots of small steps and continuous management.
Business Friendly
Businesses coming to Orem are a critical part of having the economic growth our town needs. Orem can attract businesses without offering huge tax incentives. The key to bringing business to Orem is making the town business friendly by removing barriers and streamlining the process of bringing a business here. Starting several businesses from the ground up has given me the experience needed to make this happen.
UTOPIA Internet
The story of UTOPIA has been over promise and under deliver. It's a great product for the residents who can get it and that's the problem much of Orem still does not have access to UTOPIA fiber. Residents need a city council that will push UTOPIA to finish what it started.
Affordable Housing
In the past several years the incredible growth of Utah County has brought more high-density housing to Orem. Many of these developments have been ill-planned and have overburdened the existing infrastructure of the surrounding areas and roadways. Residents need a voice of reason on city council to ensure the more poorly planned apartments don't pop in neighborhoods.